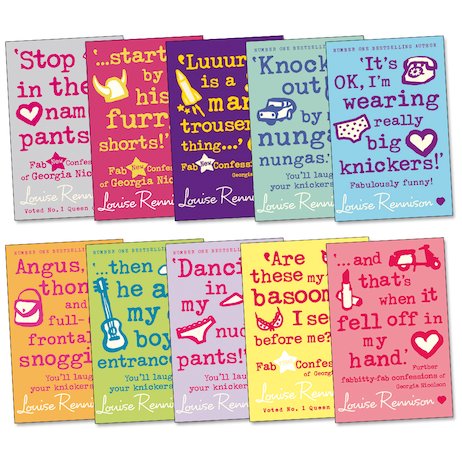 Hello!
You are probably wondering why this series of books is first in my top ten reads well today you will find out why.
The book/film almost everyone knows about is Angus Thongs and Perfect Snogging which is a really big teen film which came out a couple of years back.
As soon as I started the series of books I never looked back, I always had one with me and I read all of them in one month! And those books are quite large but I did crave the laughter and how relatable this was to me and any other teen around the world. It has everything a girl is waiting for, a first kiss, first dates, the pesky parents and of course the school reputation of course. I mean this whole series describes the life of the average 14-15 year old. It's all about sleepovers with the best friends and gazing at your crush endlessly
I cannot describe how much I love this book and it is the Holy Grail of all teen books. The jokes are unforgettable and had my stomach aching from laughing so much. The amount of times I have recommened this book to people and they think I'm weird when I randomly start laughing when I remember silly parts from the book. Last but not least I just can't forget the famous snogging scale, I mean who could forget that. Overally I would rate this book a 10/5 and I'm actually being serious at how amazingly and wonderfully brilliant this series of books.
Keep Reading,
Naomi...xxx